From start to finish, your swimming pool project will proceed worry-free.
When you want a new pool at your Greenville, South Carolina home, there is no doubt that you have several choices for contractors you can call upon. However, there is only one that is equipped to handle your project from beginning to end: Greenville Pools. We are passionate about assisting people with our more than 30 years of experience to build the pools they envision.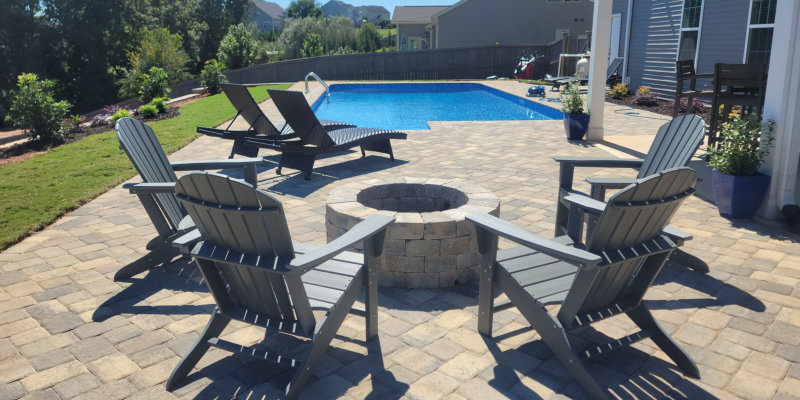 Most pool companies take longer and cost more because they have to farm out different parts of the project to several subcontractors. We don't. Everything is handled in-house to assure you the ultimate in quality and workmanship. You get a better result at a lower cost, making us your best option for a new swimming pool. Our unrivaled customer service is assured with a dedicated and reliable project manager on hand to respond to any questions or concerns you may have during your project.
We take the time to understand your hopes, dreams, needs, and passions, so we can design and build the practical, elegant space you and your family deserve. From designing and installing the pool itself, as well as a spill-over spa if desired, to surrounding it with pavers and adding comfort features and LED lighting, you'll enjoy an oasis for relaxation and entertaining that adds value to your home.
If the idea of working with an honest, dependable, professional swimming pool designer and builder appeals to you, you will not be disappointed with us handling your project. We are passionate about delivering pool perfection – every time!