There are many advantages of going with inground pools and having us install one for you.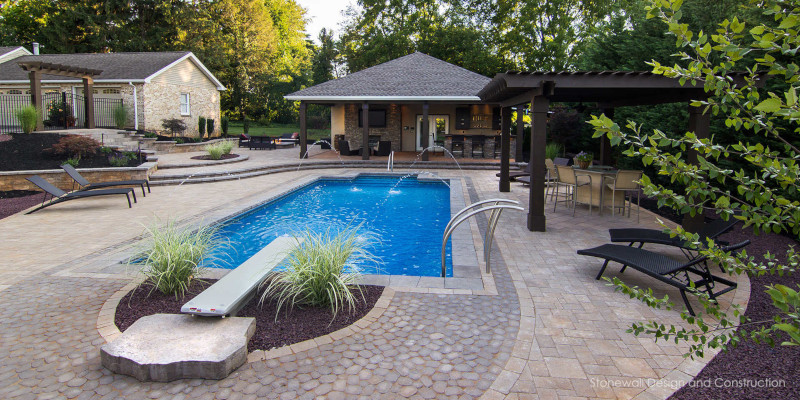 If you are considering a swimming pool for your Mauldin, South Carolina home, you might be wondering whether inground pools are the right choice for your situation. At Greenville Pools, we recommend going this route for a variety of reasons, not the least of which is the long-term durability for countless years of swimming pleasure and memories. Inground pools are far easier to access and care for which are added reasons to go this route. It doesn't hurt that they add more value to your home than other options either.
So, now that we've explained why inground pools make the most sense, let's dive into why we're your best option (pun intended!). First of all, we handle all phases of your pool installation in-house. By not using subcontractors, we can control costs and quality from start to finish. We go a step further by putting a project manager in place to be sure that everything goes as planned and ensures you have a contact person should you have questions or concerns.
Another reason to chose us is that we have more than 30 years of experience building inground pools in the area. We are solution-oriented so a custom installation is not a problem. We work with the three top manufacturers in the industry, so we have plenty of opportunities for making inground pools fit our customers' needs and desires.
If you would like to know more about inground pools and you are ready to start making some great memories with your friends and family, don't hesitate to reach out to us. We'll be happy to go over our process and the custom features that you can include in your project. Call today to learn more.
---
At Greenville Pools, we install inground pools in Greenville, Mauldin, Simpsonville, and Spartanburg, South Carolina.
Similar Services We Offer:>