Our team has the skills and resources needed to design and construct inground pools for clients.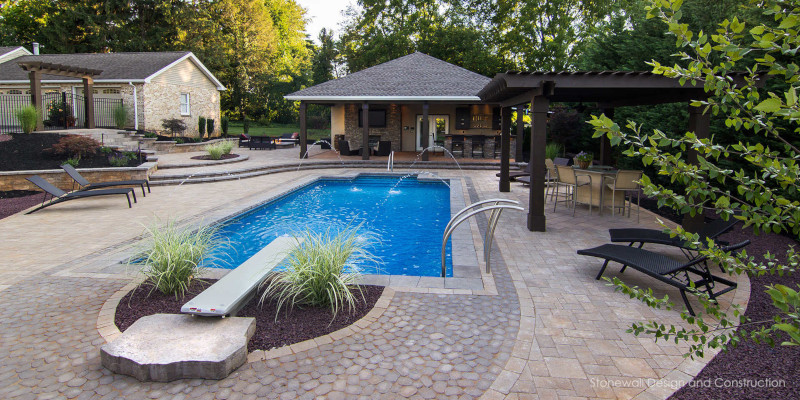 When you think about a swimming pool, your mind probably conjures up images of a beautiful, sparkling oasis that allows you to cool off when the weather is warm. This picture that you have is most likely an inground swimming pool, which is the most popular style among homeowners. Here in Simpsonville, South Carolina and the surrounding cities, our team at Greenville Pools has the skills and resources needed to design and construct inground pools for clients. We work closely with property owners from start to finish, beginning with designing a beautiful pool that will meet your needs and exceed your expectations and finishing with a chance for you to ask questions and understand how to care for and maintain the new pool.
If you want to add a swimming area that you will enjoy for years to come to your property, an inground pool is the best option. We can design pools of all shapes and sizes, depending on how much space you have available. Our custom pools are designed to maximize your outdoor space while adding value and functionality. If you have certain elements you want in your new pool, such as a spa that spills over into the pool or features that will keep your family safe, we'll be sure to incorporate these into the design.
Inground pools add value and appeal to any property. You can enjoy the benefits of swimming, including a place to stay active, make memories with your family, and cool off when it's hot outside. It's easy to entertain when you have a designated spot to do so. We want to help make your dreams come true, so contact us to find out more about our inground pools.
---
At Greenville Pools, we install inground pools in Greenville, Mauldin, Simpsonville, and Spartanburg, South Carolina.
Similar Services We Offer: