Build an inground swimming pool with a company you can trust:
Simpsonville Pools!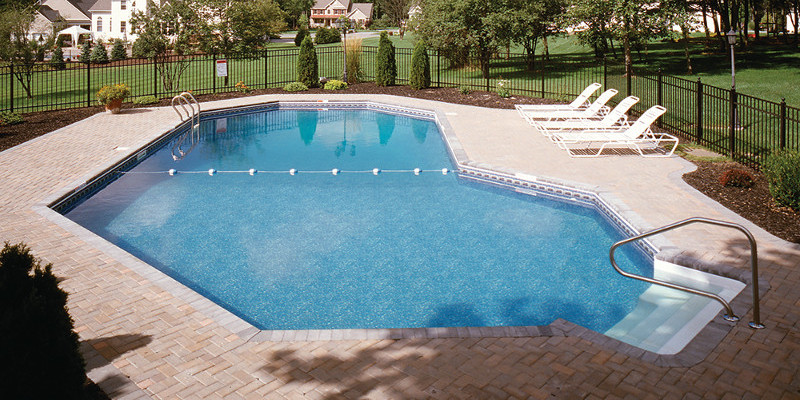 In Simpsonville , South Carolina, many of us dream of the day when we can have a pool of our own to enjoy during those hot and humid summer days. At Greenville Pools, we want to help turn your dreams of having an inground swimming pool into a reality! An inground swimming pool makes your yard a great place to spend time during the summer days, and when you are able to design it, you will end up with a unique space that fits your needs, wants and lifestyle. The most important decision you will make considering your inground swimming pool isn't the materials or the shape, but the swimming pool contractor you hire. At Greenville Pools, we have several advantages going for us that we believe will convince you to choose us for your inground swimming pool construction, some of which are:
Experience- With over three decades in the swimming pool business, we can build you an inground swimming pool that will be made to stand the test of time. We know our way around swimming pool construction and design like no one else in the Simpsonville area, and you can count on that experience to get you a finished product you'll love.
Design- Design is a huge factor for an inground swimming pool. Whether you have some design ideas or would like some assistance in creating a swimming pool that will meet your design and yard constraints, we can help you. With the ability to create a swimming pool that will work with your yard space, we can get your swimming pool to fit even odd-shaped yards. Additionally, we can design your pool to your own unique specifications and lifestyle. Whether you want a kid-friendly, shallow pool or a long, deep pool for swimming laps, we can make it happen.
Price- Even with our experience, versatility and quality, we still manage to deliver a price that will surprise you. We are able to keep our prices reasonable due to our ability to skip using subcontractors, which often causes the overall price to increase considerably, and keep everything from start to finish concerning your inground swimming pool to our in-house experts.
Quality- At Greenville Pools, we provide you with the highest levels of quality in construction, customer service, and materials. We want to provide you with an inground swimming pool that will last– not one that you will regret in just a few years. With our quality materials and regular maintenance, you can get your pool to stand up better than similar pools of the same materials.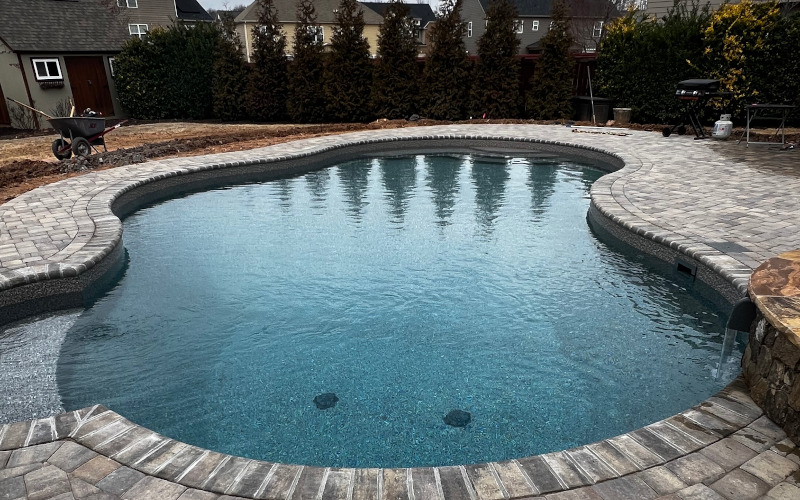 Choosing an inground swimming pool means you'll be getting great results from start to finish. Ours is a company that is honest, reputable, and most importantly, wants to make our customers happy. To learn more about the service we offer here at Greenville Pools for your inground swimming pool, please give us a call today! We look forward to working with you and building the pool you've always dreamed about.
---
At Greenville Pools, we install inground swimming pools in Greenville, Mauldin, Simpsonville, Easley, Greer, and Spartanburg, South Carolina.