Make your pool fit like a tailored suit in your backyard with custom pools.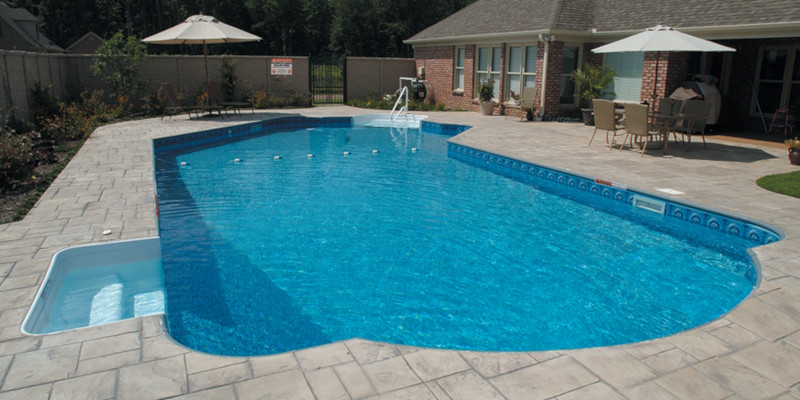 There are times when the standard sizes and stock options just aren't going to work for you! When you have something like a suit or a pair of pants that doesn't fit quite right, the easiest thing to do is take it to a tailor, but when you have something that just looks awkwardly placed or doesn't fit right like a swimming pool? Well, that's significantly harder to alter! Here at Greenville Pools, we want to make sure that your pool in the Spartanburg, South Carolina area looks picture perfect in your designated yard space by offering our custom pool services.
When we build custom pools, we are able to make sure your pool fits like a glove in the area that you have envisioned for it. Because our custom pools are able to be built within almost any size constraints or with specialized features in mind, you are able to get exactly the right amount of space around your pool left over for important features like a spillover spa, a patio, or fencing, all of which we provide in-house.
When you have our team at Greenville Pools taking care of everything from your custom pools to specialized features right down to the fencing, you don't need to worry about time delays like you might with other pool companies that need to sub-contract out these areas. Instead, you're able to get all the things you need for your pool completed by one company in a smooth and streamlined process with minimal time.
To learn more about custom pools for your property, give us a call at Greenville Pools today!
---
At Greenville Pools, we install custom pools in Greenville, Mauldin, Simpsonville, and Spartanburg, South Carolina.
Similar Services We Offer: