Our inground pools are built quickly and to your specifications.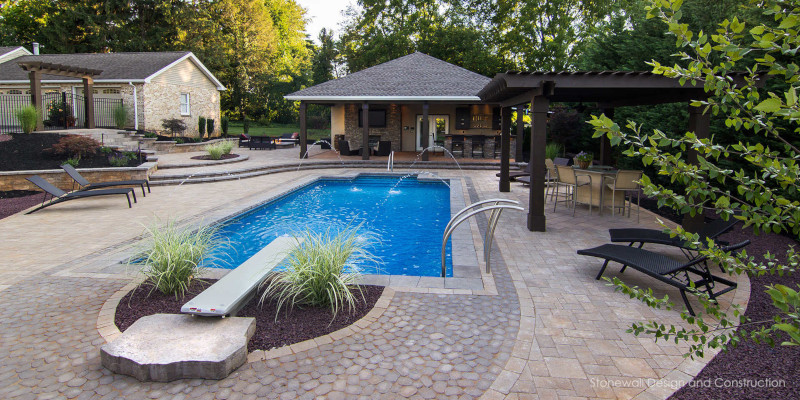 In an area like Spartanburg, South Carolina where warm days are plentiful, the ability to hop into a cooling pool on your day off or after work is something that many of us wish for. Instead of wishing, why not turn this dream into a reality by discussing inground pools with our experts right here at Greenville Pools? At Greenville Pools, when you look to us for our inground pools, we can provide you with advantages over other pool builders, some of which include:
No subcontractors- At Greenville Pools, we are very passionate about providing our customers with a good experience when it comes to inground pools. Without subcontractors, we are able to ensure that your inground pool is built on a regulated time frame with everything done from the start to the finish and even the work done after the pool is finished. We take care of things that are usually left to subcontractors, such as patio paving, finishing touches and even fencing.
Quality work- For over 20 years, we have been working with inground pools in the area. We have plenty of experience to rely upon and to make sure your inground pool is something you will be able to feel the quality of every time you dive in.
Enjoyable process- While construction is usually an unpleasant process, we make sure that your inground pool is enjoyable from the time we break ground. With our quality workers who are efficient and polite, you'll enjoy the process of building almost as much as you enjoy the swimming afterward!
At Greenville Pools, we build great inground pools and would love to tell you more about them today, so come see us at your convenience.
---
At Greenville Pools, we install inground pools in Greenville, Mauldin, Simpsonville, and Spartanburg, South Carolina.
Similar Services We Offer: