Custom Pools, Greenville, SC
Custom pools are the best way to best utilize the space you have, fit your vision for fun memories, and increase the value of your home. Here at Greenville Pools, we take the time to learn about your hopes, dreams, needs, and passions, so we can design and build the outdoor oasis that suits you and your family perfectly.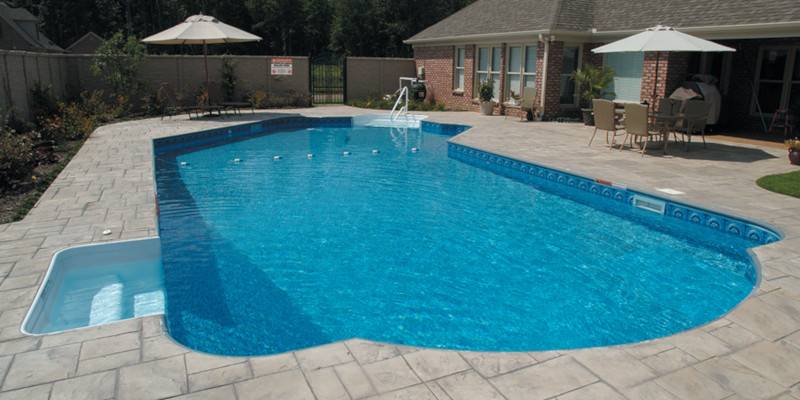 While there are several pool builders in the Greenville, South Carolina area, we are the only ones to deliver custom pools with everything done in-house from start to finish. Other builders need to farm out certain tasks to subcontractors, thereby reducing the chance of the perfection that you and your family deserve. By doing things in-house, we not only control the quality and create a worry-free experience, but we also are able to control costs, so you enjoy a more affordable improvement to your home.
We also go a step farther to make certain you enjoy the entire experience – you'll have a dedicated and reliable project manager who is responsive and easy to contact should you have any questions or concerns as your dream pool is being installed. We provide you with informative information regarding future repairs and maintenance of your new pool, so you can enjoy a lifetime of happy memories.
We are dealers for three pool manufacturers, so we have many ways to create custom pools for our customers. From different shapes, such as octagon, round, and full-length lounger models, to pools with a spill-over spa, we are confident we can create the ideal swimming pool for your needs. Contact us today to learn more.
I highly recommend this company to anyone looking for a pool install!
"This company was great! Started the install on 5/17 and was swimming on 6/28! The pavers add an amazing look, too! They absolutely kept their word, and everyone involved in the construction process was on time, professional, and worked extremely hard! I highly recommend this company to anyone looking for a pool install!! Thank you, Phil and Roy!!"
★★★★★ Bobby C.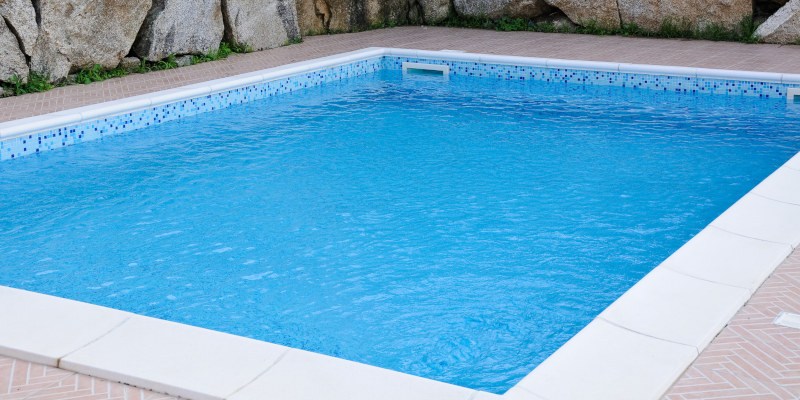 Custom Pools
We take the time to learn about your hopes, dreams, needs, and passions, so we can design and build the outdoor oasis that suits you and your family perfectly.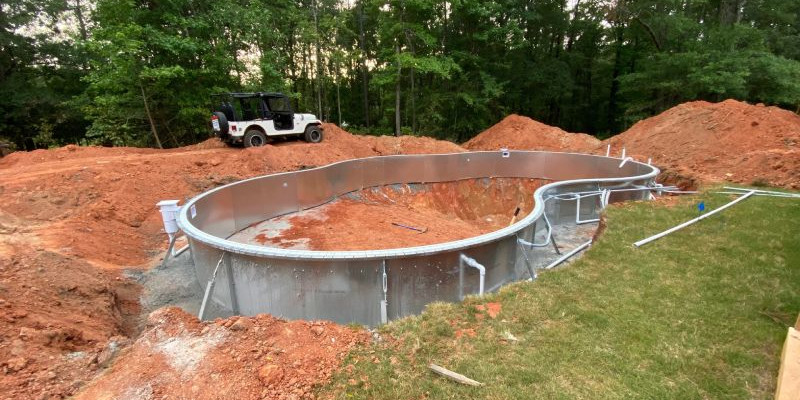 Pool Building
We have lived in this area for a long time and bring more than 30 years of experience in the swimming pool industry to the table, so you can be confident we are a wise choice.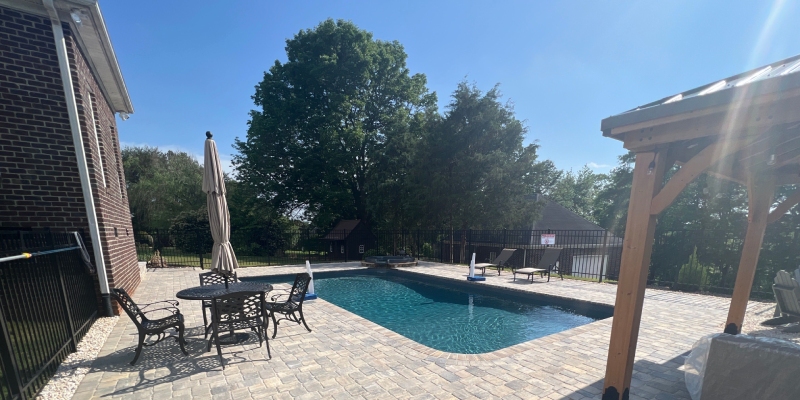 Inground Pools
Inground pools are one of the most popular outdoor living improvements you can make to your home.
We can building the practical, elegant pool your family deserves.
Custom Pools & You: Your FAQs Answered
Getting a backyard pool for you to enjoy at your leisure is part of the dream of homeownership for many people. Whether you want a large pool for exercise or a fun and enjoyable place to cool down on a hot day, a custom pool of your very own is something that our experts here at Greenville Pools can offer you. We are experienced experts when it comes to pools of all types and sizes, including custom pools. We have been in business for quite some time and would like to address some of our most frequently asked questions when it comes to custom pools.
How much will it cost to install a custom pool?
Because custom pools can come with a wide variety of different features, their costs are not very standardized, and we won't be able to tell you how much your pool would cost without hearing more about what you want in a pool. However, because we do our services, including pavers and fencing, all in-house, our costs are often significantly lower than other
pool installation
companies.
How long does it take to install a custom pool?
While most pools built by other companies are finished within 8-10 weeks, we are often able to complete your pool in a fraction of that time. We don't use subcontractors, so we don't have the time delays of other pool builders.
How long have you been doing custom pools?
We have been creating different types of custom pools for over 30 years.
Can you make my pool more energy efficient?
Yes. We offer energy-efficient heating options, as well as LED lighting.
What type of pools will you build?
We specialize in liner pools. We can create liner pools in various shapes and sizes to give you the customized style and look that you are going for.
If you have other questions regarding custom pools, we would love to answer them for you. For more information, please contact us today!
---
At Greenville Pools, we install custom pools in Greenville, Mauldin, Simpsonville, and Spartanburg, South Carolina.
Why choose Greenville Pools?
When you want a new pool at your Greenville, South Carolina home, there is no doubt that you have several choices for contractors you can call upon. However, there is only one that is equipped to handle your project from beginning to end: Greenville Pools. We are passionate about assisting people with our more than 30 years of experience to build the pools they envision.
We Can Build You the Pool of Your Dreams
Important Tips for Getting the Pool of Your Dreams
Similar Services We Offer: