We didn't become the preferred pool builder in the area by accident.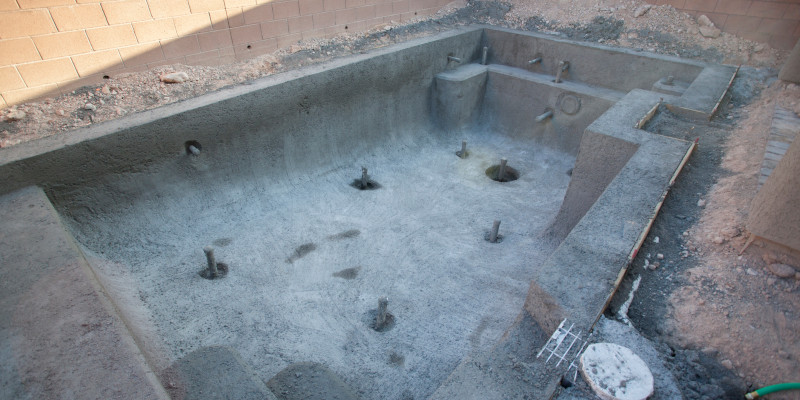 Seeking out a professional to help you with a home improvement project is most challenging when it is for something you have never had experience with before. Unless you've owned several homes in your lifetime where you have had a pool installed, you may not know the first thing about working with a pool builder, much less choosing the right one for your Mauldin, South Carolina home. At Greenville Pools, it is our goal to make this process as easy as possible, and with our more than 30 years of experience in the swimming pool industry, we are confident that you'll find us to be an excellent choice.
We didn't become the preferred pool builder in the area by accident. We did it by setting out with a strong value system, dedication to quality, and determination to be a one-stop source from start to finish of a pool construction project. The first step was to assure quality and we do that by assigning a project manager and doing all work in-house rather than hire subcontractors. There are many benefits to you when there aren't subcontractors involved. We can control the quality, there is no potential for the "blame game" when something goes wrong, and there aren't multiple layers of profits to account for so you save money.
If you are looking for a pool builder that will give you custom results, keep you in the loop throughout the project, and strive for your complete satisfaction with the process and the results, you have come to the right place. With our superior warranties, reliability, and responsiveness, you'll soon see why we have been a leader in pool construction in this area. Call today to learn more and get started with adding a swimming pool to your property.
---
At Greenville Pools, our pool builders proudly serve Greenville, Mauldin, Simpsonville, and Spartanburg, South Carolina.

Similar Services We Offer: