A customized pool design can help you make the most of your space.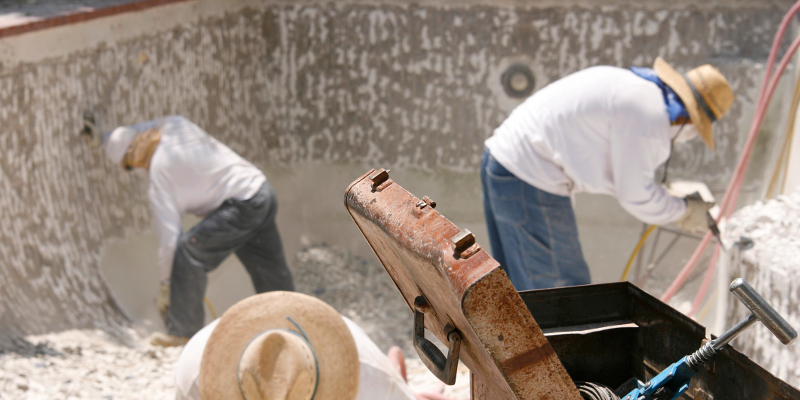 If you are thinking of putting a pool in your yard, you need to make many different decisions at once. Not only do you need to find a pool design that will work for your property, but you need to consider landscaping, safety features, step design, depth, and even how your pool will be treated for safe swimming. Whatever you decide is up to you, but when you need help from experts in the pool business, our team here at Greenville Pools is ready to help with our vast experience in pool design and construction.
Because we have been working with pool construction and design for over three decades now, you can count on our experience and skills when you come to us for the right pool design for your space. Knowing the dimensions of your yard space and where your house is located on your lot is the first step. After we know those things, we can start sketching and designing a pool that will work aesthetically as well as in terms of how you would prefer to use your pool. Whether you want a show-stopping design to make your backyard look attractive or are more interested in the depth and length of your pool for exercise purposes, we can accommodate your requests and deliver a wonderful pool design.
When working with our team of pool construction experts, you will find that we don't use subcontractors for things like pavers, fencing, etc. Doing this slows down your pool timeline and increases your costs. Instead, we keep our skills in-house, completing these tasks with our own contractors. This allows you to enjoy your pool design on a more efficient timeline. If you are in the Mauldin, South Carolina area and looking at pool designs, please contact us today for a free quote.
---

At Greenville Pools, we offer pool design services in Greenville, Mauldin, Simpsonville, and Spartanburg, South Carolina.
Similar Services We Offer: