We are a trusted swimming pool builder with more than 30 years of experience.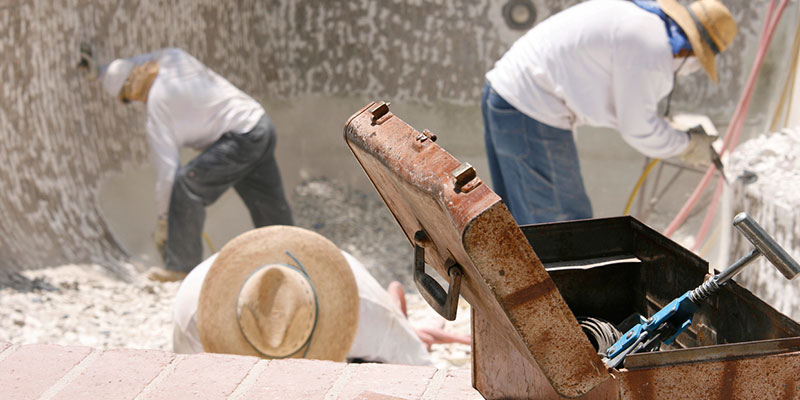 Can you imagine how costly it would be to purchase a vehicle if it had to go through the hands of multiple manufacturers, each wanting to earn a profit, before it could go on the market? That same logic can be applied when you are looking at having a custom pool installed at your Mauldin, South Carolina home. If you want to get the most affordable option, hire a swimming pool builder that does all the work in-house instead of relying on subcontractors for any portion of the project. That is what you'll experience when you call on us at Greenville Pools. By not outsourcing anything to subcontractors, we can save you quite a bit of money and there are other benefits to our approach as well.
Another benefit we provide as a totally in-house swimming pool builder is that quality is assured. With a project manager on each installation and a dedicated team of professionals at work, the best possible result can be achieved. In the rare event that something doesn't go according to plan, there is nobody to "pass the buck" to, so you know that we're going to take responsibility and resolve the issue without delay. Another plus is that we can provide a seamless operation, so your new pool will be ready for that first delightful swim sooner than you would experience with another swimming pool builder.
When we say we handle everything in-house, we also mean the finishing touches, including putting in pavers around the pool, installing a safety fence around the pool, adding a pool heater and lighting, and including a spill-over spa, if desired. You'll enjoy a custom result that adds value to your home and to your life. Call today to learn more about all we can accomplish as a trusted swimming pool builder.
---

At Greenville Pools, our swimming pool builders proudly serve Greenville, Mauldin, Simpsonville, and Spartanburg, South Carolina.

Similar Services We Offer: