Bring your perfect pool oasis from dreams to reality with an expert pool design.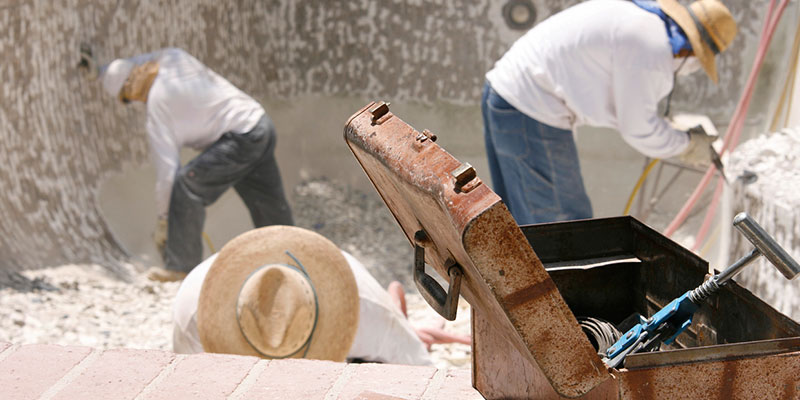 Having the perfect pool can feel like a dream come true. When it comes to pool design, many people have a very specific vision of what this dream pool looks like. Others might know of a few priorities but are still open to suggestions. Whatever your pool design dreams in Simpsonville, South Carolina may be, at Greenville Pools, we want to make them a reality.
To begin with, you will be assigned a friendly project manager who is easy to get ahold of and whose job it is to understand exactly what your goals are with your pool and to make those goals happen. We take into account your vision, the size and layout of your property, your budget, the accessibility to your home, and much more as we help you create the perfect pool design for your Simpsonville home.
At Greenville Pools, we are an in-house one-stop shop, meaning that we don't hire subcontractors to do any of our work. By taking care of each part of your pool design and installation process ourselves, we are able to provide you with the perfect pool at an affordable rate and in timely manner because we aren't dealing with someone else's fees and schedules.
With decades of experience in the pool industry, we have the knowledge and ability to create an elegant space that is customized to your needs. We offer many comfort features such as tanning ledges, benches, and "cake-like" steps. We can also provide you with a gas furnace and heat pump, as well as energy-saving features like LED lighting and variable speed pumps. Whatever features you need to make your pool design dreams a reality, let our team at Greenville Pools help you. Give us a call today.
---

At Greenville Pools, we offer pool design services in Greenville, Mauldin, Simpsonville, and Spartanburg, South Carolina.

Similar Services We Offer: