Our pool building expertise is just one thing that sets us apart!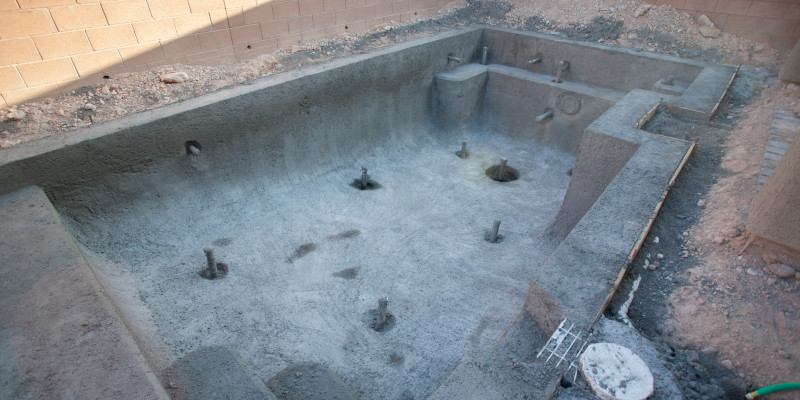 When you have decided to put a pool in, you might think that the decision of which size and shape to make it will be the hardest part– but you'd be wrong! In fact, the most important and sometimes most difficult decision that you will need to make is actually who will be your pool builder. With so many choices available in the area of Spartanburg, South Carolina, you could have your pick of pool builders and pool companies. We here at Greenville Pools, however, know that once you meet with us, the decision to make us your pool builder of choice will be one of the easiest ones you'll make over the next several weeks.
With a pool builder like Greenville Pools, you get to decide on all sorts of features. We are here to help you out every step of the way in case you have questions or would like to know more about customization options. We can get you started looking at the different types and shapes of pools that we are able to offer. Working mainly with liner-style pools, we also spend a great deal of time helping you understand how to maintain your pool for the future so you can always be enjoying a dip in the pool when you'd like to.
In addition to being a pool builder, we also use our skills to be a paver of patios and a fencer of yards! We know that the installation of a pool often requires these projects as well, so rather than pass them off to subcontractors and delay the process, we choose to use our own people to get your pool done from start to finish in a fraction of the time.
If you'd like to learn more about our pool builder services, let us know today!
---
At Greenville Pools, our pool builders proudly serve Greenville, Mauldin, Simpsonville, and Spartanburg, South Carolina.
Similar Services We Offer: