Our pool contractors keep you up to date from day one on your pool.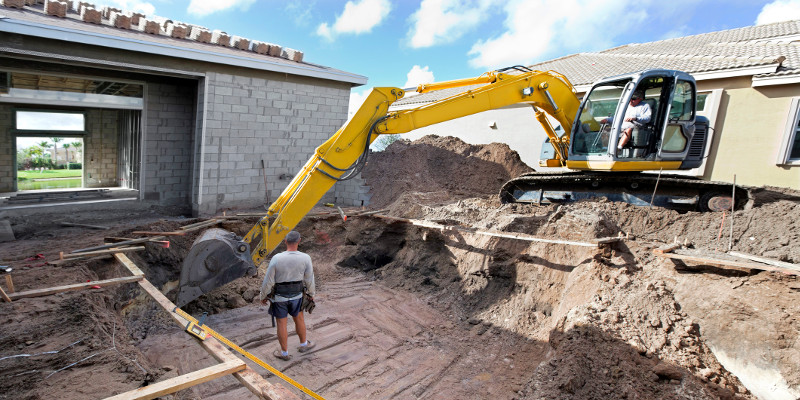 The process of adding a pool to any home is a tricky one. You have to research things like pool contractors, expenses, upkeep, safety measures, etc. all before you even get started digging. In the Spartanburg, South Carolina area, you will find plenty of pool contractors who are willing to dig and build a pool for you, but none of them are quite like the expert professionals we have here at Greenville Pools. What makes us a cut above the rest? Let's take a look.
For starters, our pool contractors aren't just pool contractors– we're also experienced experts in things like pavers and patios that go around a pool, as well as fencing for safety and security precautions. When you work with our pool contractors, you're not worrying about dealing with one primary contractor and several subcontractors– you just get our solid experts from start to finish.
In addition to our skilled experts, we are also able to offer you a project manager who is with you from the beginning. With your project manager, you'll always have someone available whom you can call directly to learn about the progress of your pool. Should you have questions about features that could be added or timeline delays due to a weather forecast, we can work with you to answer these via your project manager.
To learn more about our pool contractors or specialized features like spill-over spas, certain styles of stairs, safety, and upkeep, please give us a call today. We would be delighted to talk with you further.
---
At Greenville Pools, our pool contractors proudly serve Greenville, Mauldin, Simpsonville, and Spartanburg, South Carolina.