Pool Installation, Greenville, SC
We have been working with local customers as a one-stop pool installation provider for more than 30 years.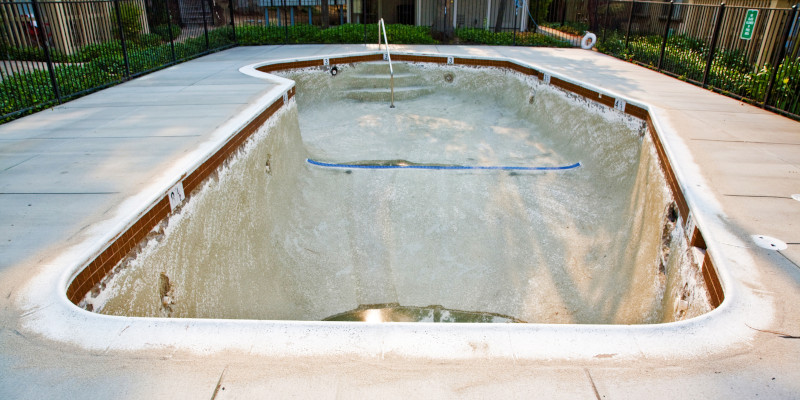 Having a swimming pool at your home comes with a number of appealing benefits. When the weather is hot and humid, the pool is the perfect spot to cool off and relax. You can also invite friends and family members over to enjoy the water with you. If you're looking to become more active, swimming laps and participating in water aerobics are great forms of exercise that are easy on the joints. You can even relax next to your swimming pool with a cold drink and your favorite reading material.
If you're ready to take advantage of these benefits and add a pool at your Greenville, South Carolina property, contact us at Greenville Pools. Although a number of companies in the area offer pool installation services, we have been working with local customers as a one-stop pool installation provider for more than 30 years. This means we don't outsource any of the work to subcontractors. Instead, we keep it all in-house, which allows us to maintain control over the quality of every task throughout the process.
When we perform a pool installation job, we start by assigning a project manager who will oversee the work and become your point of contact throughout the process. If you have questions or concerns along the way, your project manager is the person who can help. We also use high-quality materials from three of the top manufacturers in the pool industry. For more information about pool installation at your home, contact us at Greenville Pools for a quote.
FAQs About the Pool Installation Process
If you've thought about putting a pool in your backyard, you probably have several questions about the process. At Greenville Pools, we've answered some common questions we receive about installing pools below, so you can learn more about what this process looks like.
What steps are involved in pool installation?
Generally speaking, we start by designing your pool. Then, we come and assess your backyard to solidify these design plans. After that, we can schedule the install, and our crews will get to work putting in your new pool.
How long have you been installing pools?
We've been designing and installing custom pools for over 30 years. In that time, we've refined our processes and learned exactly what our customers want from their pool builder.
Why should I put a pool in my backyard?
There are many reasons to put a pool in your backyard. For example, a backyard pool is a great place to exercise, spend time with your family, and entertain people when they come over.
Why should I have you install my pool?
Not only do we have decades of experience in the pool building business, but we're also known for our great customer service and the incredible pools we build. We can install your pool on average in 6-8 weeks, which is significantly faster than any of our competitors. Plus, we are the only local pool company that installs decorative brick pavers around your entire pool instead of concrete. Concrete is notorious for cracking, and we avoid that entirely by installing decorative brick pavers. We know you'll absolutely love your pool when we're done with the installation process. Please visit our photo gallery to see how elegant our pools look compared to our competitors.
How do I get an estimate?
We'd be happy to give you a general estimate of what it will cost to install a pool in your backyard. Start by contacting us today!