Pool Companies, Greenville, SC
When you're comparing pool companies, contact us at Greenville Pools.
Although many pool companies offer service in the Greenville, South Carolina area, not all will deliver the same results. At Greenville Pools, we're proud to be one of the leading pool companies in the area, offering a variety of services. We handle all aspects of the swimming pool design and construction process in-house, rather than outsourcing tasks to sub-contractors. This allows us to maintain better control over the quality of our work, as well as keep to tighter timelines that allow you to start enjoying your new pool sooner.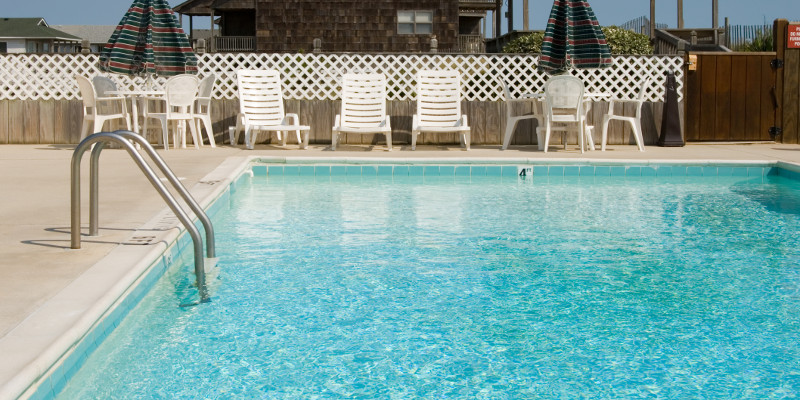 If dependability, honesty, and professionalism are important to you, hire Greenville Pools to construct your home swimming pool. We have worked with many customers throughout the area to help them achieve their dreams of having a pool at their homes. Having a swimming pool comes with a variety of benefits. You can stay active and participate in a low-impact workout whenever you want, as well as splash around with your kids to enjoy some outdoor time away from screens and devices. A swimming pool becomes the gathering place for many families, offering the ideal location to spend time together. This addition also adds value to your property.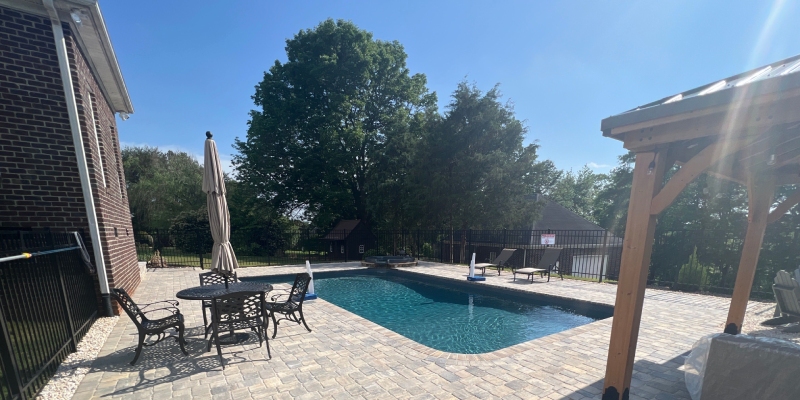 When you're comparing pool companies, contact us at Greenville Pools. We deliver unrivaled customer service and excellent results on every project. Throughout the process, you'll also have a dedicated project manager who will be your point of contact for questions. Our goal is to provide you with a great experience from start to finish, along with a pool that you'll love to use.
FAQs About Pool Companies
We at Greenville Pools are proud to be one of the top pool companies in the Greenville, South Carolina area, and we want to help you create the ideal pool for your yard. If you have questions about working with pool companies, keep reading to get the answers you are looking for.
What should I look for when choosing between pool companies?
When choosing a pool company, we recommend looking for a team that has extensive experience in the industry, and in particular, a team with experience working on the type of project you are planning. For example, if you want to add a custom water feature to your pool, look for companies that have examples of that type of work in their portfolios. In addition, always make sure the company is properly licensed and insured and check their reviews for any possible red flags.
What are some red flags I should be aware of when it comes to pool companies?
Unfortunately, not all pool companies are equally trustworthy, which is why it's so important to do your research and vet candidates before making a final decision. In our experience, a few signs that a company is not trustworthy include:
Reluctance to show you their trade license or insurance documentation
Reluctance to provide client references
Caginess about how long they've been in business or their experience in the industry
Asking for a large down payment of 50% or more of the total price.
In contrast, a reputable company will provide that documentation upfront, be prepared to provide client references, and be open about their team's experience in the business. In addition, trustworthy pool companies will work out a reasonable payment plan that will satisfy both your needs.