Swimming Pools, Greenville, SC
Our team members are passionate about swimming pools.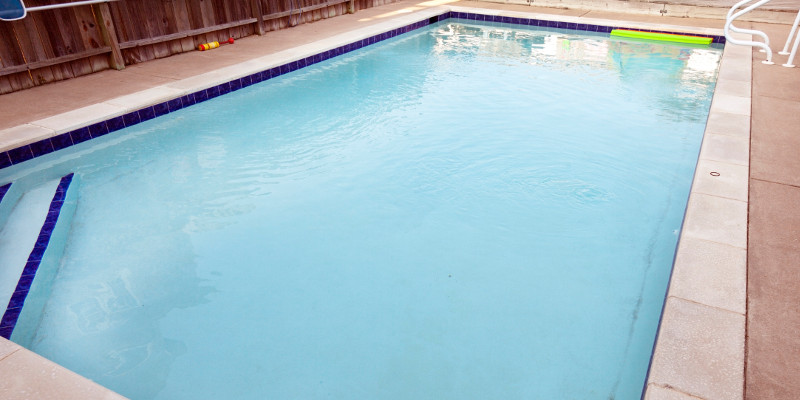 Swimming pools come with a number of benefits for property owners. The main benefit is increased value, which is especially appealing if you plan to sell the property at any point in the future. While you're living there, you can also enjoy the benefits of pool ownership. A swimming pool is an appealing place to spend time, especially when the weather is hot and humid. It's easy to stay cool and relax in the water. If you have kids at home, the pool becomes a place for everyone to spend time together and make memories. You can even add unique features to your pool to turn it into a true oasis, such as a spill-over spa, a paved pool deck, or LED lighting.
At Greenville Pools, we are experts when it comes to swimming pools. Our team has been designing and constructing pools in the Greenville, South Carolina area for more than three decades. We work with three of the top pool manufacturers in the industry, giving you access to high-quality materials, extensive warranty coverage, and the pool you want for your yard. If you have a uniquely shaped property or a smaller area to work with, we can design a custom swimming pool that will fill the space without overpowering it.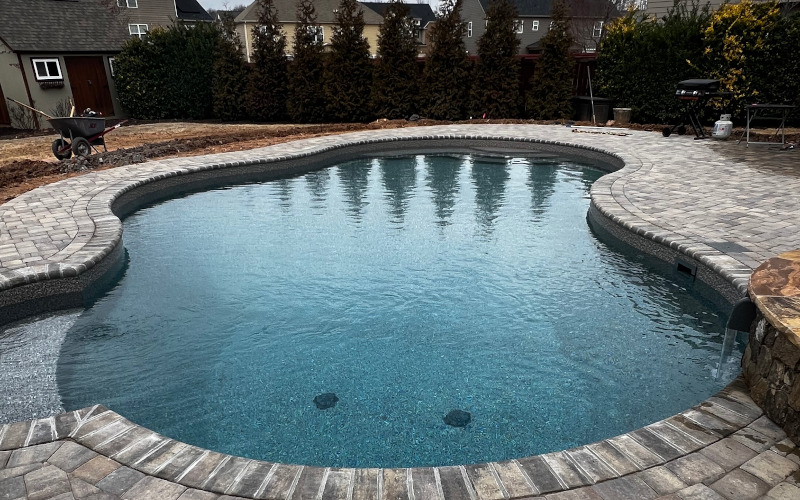 Our team members are passionate about swimming pools. We want to give you a place to make memories with your loved ones, as well as a spot to enjoy hosting parties and get-togethers with your friends and neighbors. Contact us at Greenville Pools to take advantage of the benefits of adding a swimming pool to your backyard.
FAQs About Custom Swimming Pools
Here at Greenville Pools, we want to help you create the ideal pool for your needs. Our team has worked on countless custom swimming pools over the years, and we have received many questions about things like the installation process and the benefits of these custom designs. We have assembled the answers to some of our most frequently asked questions on the topic below for you to check out.
What are the benefits of custom swimming pools?
Custom swimming pools offer several advantages over pools built from a standard design. First, a custom pool is designed to work with your yard and its unique features, so no matter how small your yard is or how steep its grade, you can count on us to create the perfect pool for you. In addition, you have more flexibility in the design of a custom pool and can choose any additional features, such as hot tubs or jets, as well as select the exact tile and decorative elements you want.
How much do custom swimming pools cost?
Unfortunately, we can't give a simple answer to this question, as the cost of a custom pool will vary greatly from one to the next. Factors that affect the total price of your custom pool include things like the size of the pool and the deck, the extent of the modifications to your land, and the inclusion of extra features such as hot tubs, patios, etc. We can promise, however, that our rates are competitive and you will receive excellent value for money.
How are custom swimming pools installed?
First, our team will sit down with you to discuss your goals for the project, assess your yard, and draw up plans for your new custom pool. Then, with your approval, we will get to work on digging the hole for the pool, installing the lining, installing the plumbing and pumps, connecting the wires for the pool lights, applying a waterproof coating, and finally filling the pool with water and balancing the chemicals.