As you prepare to break ground on a brand new pool, our pool installation team at Greenville Pools wants to remind you of three crucial steps to ensure a smooth process. These steps take time and should be done well in advance of breaking ground.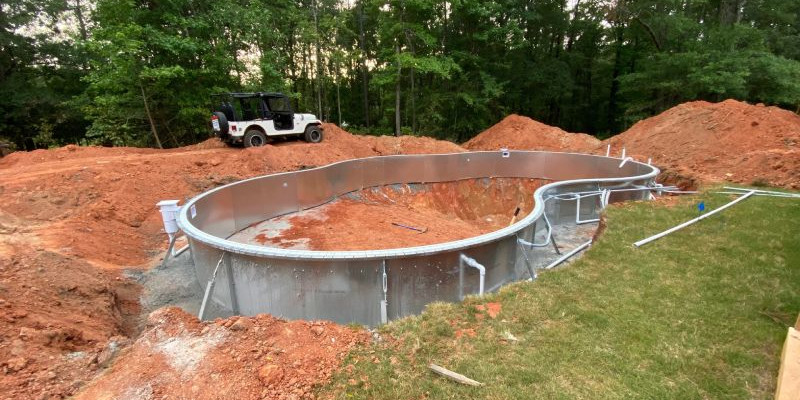 Check for lines. Electrical lines, gas lines, water lines, and sewer lines can be located overhead or below ground. Every dig, even to install a mailbox, is subject to safe digging practices. Call or click SC 8-1-1 to take advantage of a service in South Carolina that will notify underground utility companies about the project. The utility companies will send someone out to your property to mark the lines. You'll also want to make sure that overhead lines and tree branches do not block equipment from getting to your property.
Get the necessary permits/permission: We have 30 years of experience in the pool industry, and we will work with you to navigate this step. Most cities and counties require a building permit to add a swimming pool to your property. You will also need to make sure your property is not part of an Historical District or home to endangered wildlife.
Know that you have a team of experts who care: We're not going to tell you to relax because pool installation is exciting. You can feel confident in your choice of pool builders because we have the knowledge and compassion to help ease your concerns.
You can count on us to be there after your pool installation, too. We are also upfront about future repairs and maintenance costs that are associated with your new pool. Questions and concerns are answered promptly and thoroughly.
Are you ready to talk about building the pool you've always wanted? Contact us today.