Small pools come to your rescue when outdoor space is at a premium, but you still dream of having a private oasis. But with terms like spools, plunge pools, cocktail pools, and wading pools floating around, it can be challenging to understand what each one means. Let's break down these different types of small pools to help you decide which one might best fit your backyard.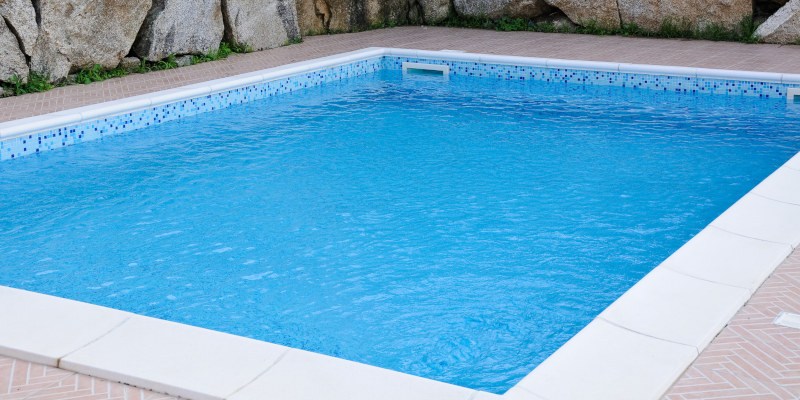 Spools. As the name suggests, a spool is a blend of a spa and a pool. It's larger than a typical spa but smaller than a conventional pool, usually around 10 to 16 feet long. Despite their compact size, spools can be equipped with powerful jets to create a current to swim against, making them versatile for relaxation and exercise.
Plunge Pools. These small, deep pools primarily cool off and invigorate the body. Plunge pools can be a great addition to a wellness-focused backyard, especially with a sauna or hot tub. They are typically between 4 to 6 feet deep, making them unsuitable for swimming laps but perfect for a refreshing dip.
Cocktail Pools. These pools are smaller versions of traditional pools, typically no larger than 400 square feet. They are perfect for lounging and socializing (hence the name cocktail pool) and can be equipped with seating, tanning ledges, and even a spa area for the ultimate luxury experience.
Wading Pools. Wading pools are shallow pools designed primarily for children or adults to sit and relax. They are usually no deeper than 18 inches. A wading pool can be a great feature to add to your backyard for younger kids or simply as a place to cool off during hot summer days.
Consider adding LED lighting for evening ambiance, energy-efficient variable speed pumps for eco-friendliness, or heating options to extend the pool season. If you need help deciding between small pools, the experienced team at Greenville Pools is here to guide you through the process, ensuring you have the perfect pool for your backyard oasis. Contact us today to start planning.