When it comes to backyard pools, there are many different types to choose from. Here at Greenville Pools, we specialize in inground liner pools because of the benefits they have over other swimming pool options. If you're looking to install a backyard pool, an inground liner pool is the way to go.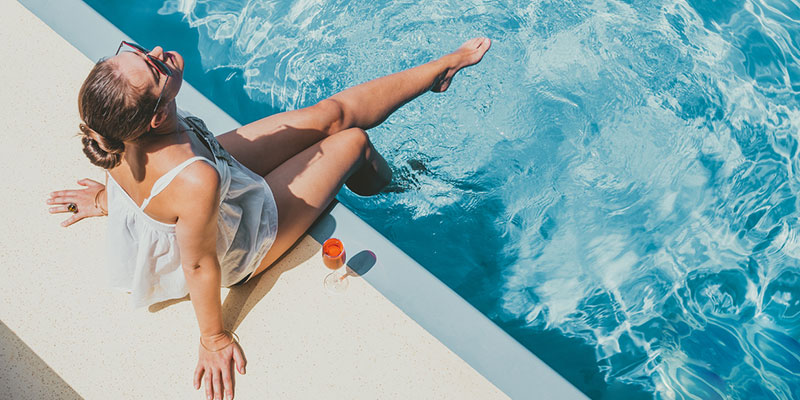 Inground liner pools are quite versatile when it comes to design. Because the material is constructed in panels, it can be shaped into several different designs and sizes, perfect for anyone who wants a specific pool shape. Despite this versatility, inground liner pools are still typically less expensive than other inground pool options.
If you want your inground pool to last for a long time, an inground liner pool is the way to go. The materials used to build inground liner pools are very durable and can withstand a number of different factors, such as sunlight, different chemicals, and even the water itself. Pool maintenance and repairs can be a pain to deal with, so it's a good idea to install a pool that will last you a while.
Another advantage of inground liner pools is the relative ease that comes with installing one. The nature of the liner lends itself to a faster installation process than other materials, so you won't have to worry about the installation process dragging on longer than it has to.
Want to know more about how inground liner pools are a great option for homeowners looking to install a new pool? Reach out to us today to learn more.